Speakers in October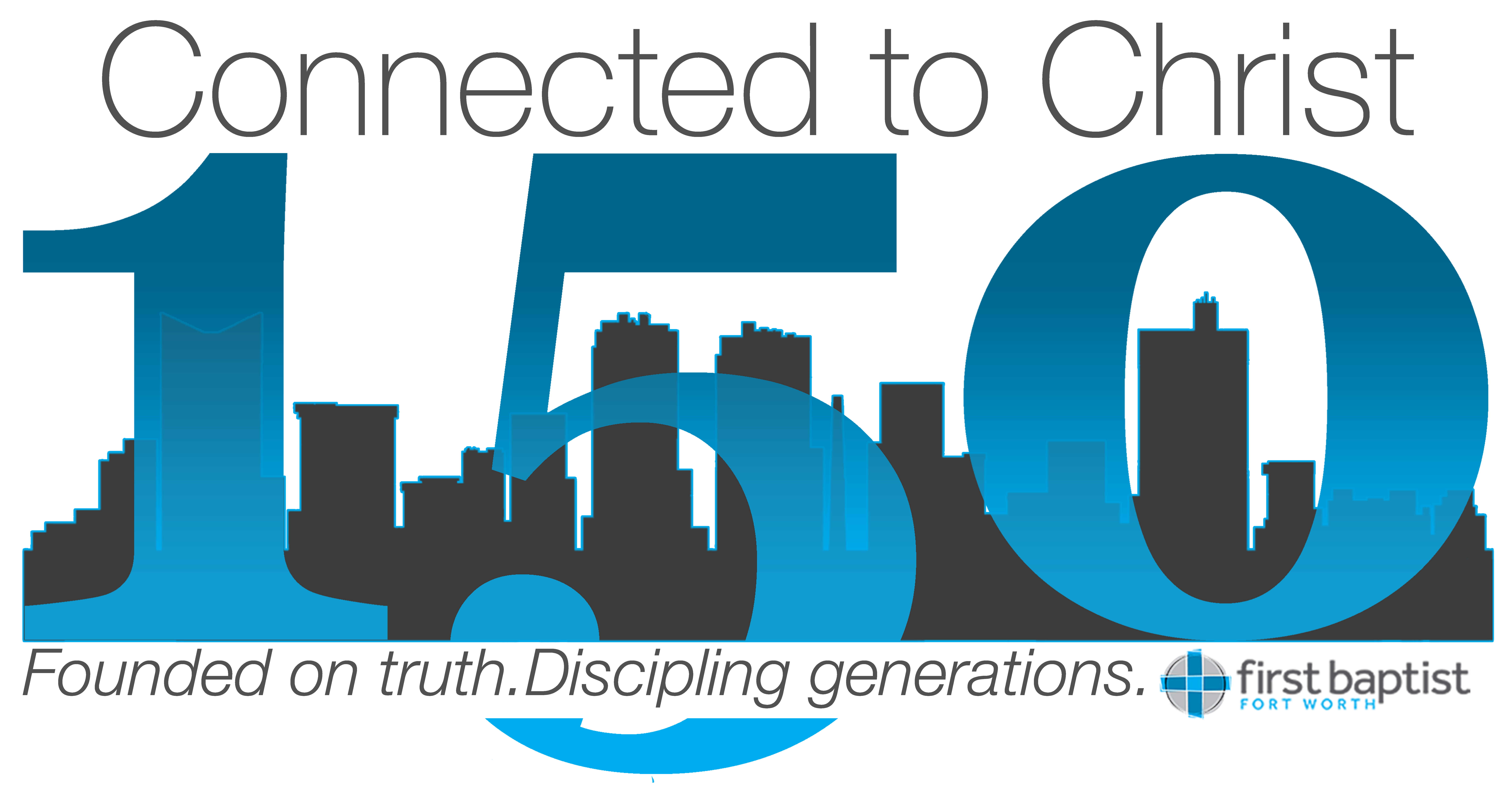 Dr. Don Wills - October 1
Senior Pastor - First Baptist Church of Fort Worth
Don Wills was born into a Christian family of singers who have traveled the country sharing the Gospel for over 50 years. He has served in the ministry for over 30 years and just recently celebrated his 20th anniversary as pastor of FBC Fort Worth.
DR. PAIGE PATTERSON - OCTOBER 8
President - Southwestern Baptist Theological Seminary
Dr. Patterson was born in Fort Worth in 1942 while his father, T.A. Patterson, was completing his Doctor of Theology degree under W.T. Conner at Southwestern Baptist Theological Seminary. After graduating form Hardin-Simmons University, Dr. Patterson completed the Master of Theology and Doctor of Philosophy degrees at New Orleans Baptist Theological Seminary. For almost 18 years he was President of The Criswell College in Dallas, and he served for 11 years as President of Southeastern Baptist Theological Seminary in Wake Forest, North Carolina, before assuming his current position at Southwestern. Selected as the eighth President of Southwestern Baptist Theological Seminary in 2003, he carries more than four decades of experience in educating pastors and missionaries.
His wife, Dorothy, currently serves as Professor of Theology in Women's Studies at Southwestern, but she sees her most important role as that of wife, mother, and grandmother. Their son Armour is a writer and, together with his wife Rachel, lives in Melissa, Texas. Their daughter Carmen is married to Mark Howell, pastor of Hunter's Glen Baptist Church, Plano, Texas.
Since playing an active role in the Seminary's relocation to Fort Worth in 1909, First Baptist has maintained a close relationship with the Seminary – partnering with them through such programs as the Daily Bread and Angel Tree ministries to support students and their families far from home.
DR. JIM RICHARDS - OCTOBER 15
Executive Director - Southern Baptists of Texas Convention
Jim Richards was saved and answered the call to preach at age seventeen. He pastored for twenty-one years in Louisiana, later serving as Director of Missions in Bentonville, Arkansas. He has traveled and ministered in all 50 states and 19 countries.

Dr. Richards holds two undergraduate degrees, a Master of Divinity from New Orleans Baptist Theological Seminary and a Doctor of Ministry from Mid-America Baptist Theological Seminary in Memphis. He is a Distinguished Alumnus of both seminaries. The Criswell College in Dallas awarded Dr. Richards the Doctor of Divinity in 2013.
A prolific author, Dr. Richards has authored the books, Revelation: The Best is Yet to Come, Embracing the Ends of the Earth and Encouraging Words for Difficult Days, as well as being a contributing author in The Mission of Today's Church and Messages for the Journey. He writes a regular column in the TEXAN newsmagazine and has contributed to numerous periodicals and newspapers. When the Southern Baptists of Texas Convention was formed in November of 1998, Dr. Richards became the first Executive Director. Dr. Richards has served the SBC on various committees and boards, including being elected First Vice President of the Southern Baptist Convention in 2007. Dr. Richards and his wife, June, have three children and three grandchildren.
DR. D.L. MOODY - OCTOBER 22
President - Arlington Baptist University
Dr. Moody became President of Arlington Baptist University in May 2009. He was formerly Pastor of Pleasantview Baptist Church in Arlington, Texas and former President of the World Baptist Fellowship. He holds a Bachelor of Arts degree from Arlington Baptist College, Master of Ministry from Moody Graduate School of Chicago, and a Doctor of Ministry from Covington Theological Seminary.
During his tenure as President, Dr. Moody has continued the tradition of excellence and of spreading the gospel worldwide begun by Dr. Norris and Dr. Entzminger when they first opened the doors of the Fundamental Baptist Bible Institute (later changed to Bible Baptist Seminary) at First Baptist Church Fort Worth in 1939. After the Seminary relocated to Arlington and became Arlington Baptist College, it has continued to grow and prosper, and under Dr. Moody's leadership recently became Arlington Baptist University, offering a wide variety of degree programs and ministry opportunities to students. He also served as Pastor of Victory Baptist Church in Paris, Texas for 6 years and Pleasantview Baptist Church for 15 years. He and his wife Sherry have been married for 37 years and have two grown children.
Dr. Moody is a nationally known speaker, author, as well as a singer and musician.
DR. BILL RAMSEY - OCTOBER 29
Senior Pastor - The Met Church
Dr. Ramsey was born in 1958 and is a native of Fort Worth, Texas and the son of a Baptist minister. Dr. Ramsey graduated from Metro City Christian High School in 1976. He received a Graduate of Theology degree from North Texas Baptist College; a Bachelor of Arts in Biblical Studies from Sacramento Baptist College, Sacramento, California; a Master of Arts in Bible from Baptist Christian University and a PhD in Theology from Louisiana Baptist University. In addition, Baptist Christian University conferred on him the degree of Doctor of Divinity. He also attended The Criswell Center for Biblical Studies in Dallas, Texas, and Liberty University of Lynchburg, Virginia.
Dr. Ramsey served on the ministry staff of First Baptist Church of Fort Worth for over twenty-two years, over twelve of which he served as Senior Pastor. In 1990 he led First Baptist Church of Fort Worth in a historic return to the fellowship with the Southern Baptist Convention. In August 1996, he led the church to begin an extension that soon became a mission church called the Metroport Cities Fellowship or The Met Church in Southlake, Texas. For six months, he preached in both locations every Sunday until he resigned from First Baptist in February 1997 to give his full-time commitment to The Met.
He married Cindy in 1977. Together they have 2 children—a daughter, Shannon, who is married to Dr. Rick Townsley, and Billy, a professional drummer, who is married to Whitney. Shannon gave birth to their first grandchildren in April 2011, a set of twins, Sam and Emma.